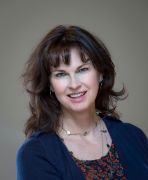 ---
Christina Henning, Licensed Massage Therapist
AAS - Clinical Massage Therapy, St. Paul College - 2010
My business provides clients within the Twin Cities Metro area a professional massage and bodywork treatment inside the Salons by JC building in Woodbury, Minnesota. I am on the second floor in Suite #44.
I earned my AAS in Clinical and Sports Massage Therapy at St. Paul College in 2010.
Enhancing my client's quality of life is my goal. Massage and Bodywork improves athletic performance, reduces or eliminates chronic pain, and assists clients with postural imbalances on the physical level, but it also alleviates stress. lowers blood pressure, and calms anxiety. I've worked with clients ranging from 9 years old to 96 years old. Beyond my two year 780 contact hours of training for my AAS at St. Paul College, I have attended symposiums at Northwestern Health Sciences University for both Headache/Neck pain and Conditions of the Shoulder. I have also accumulated many continuing education credits online through ABMP.

I treat clients struggling with migraines, coping with depression, working through post op joint replacement surgery, patients recovering from car accident whiplash pain, seniors coping with arthritis and aging issues, women in every trimester of pregnancy, chronic sufferers of frozen shoulder, low back/sciatica, you name it, I've probably seen it.

I offer personalized treatments for the WHOLE person and I am always committed to learning and sharing insights with my clients
Thank you for visiting my website today!
---